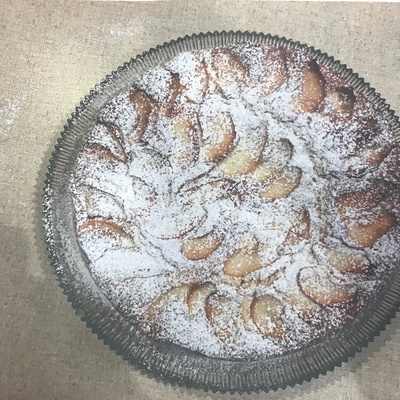 • 150g butter
• 250g sugar
• 4 eggs, yolks and whites seperated
• 400g flour, sifted
• 1 cup milk
• 2 sachets of yeast
• 4 apples, peeled and chopped
• Drop of rum essence
• Juice of ½ lemon
1. Preheat oven to 180°C.
2. Soak the apple pieces in the lemon juice.
3. Beat the egg yolks with the sugar. Add the butter, rum essence, milk, yeast and flour.
4. In a separate bowl, whisk the egg whites until peaks form, then add a pinch of salt.
5. Combine the egg whites with the mixture, then add the apples.
6. Pour the mixture into a greased cake tin.
7. Bake for 50 minutes.