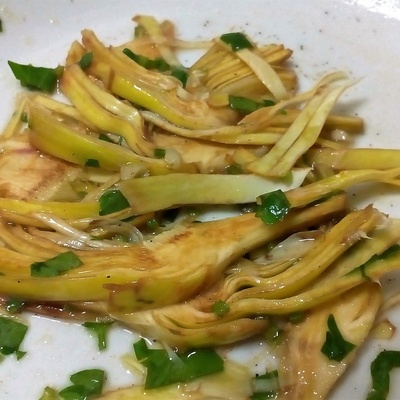 • 4 artichokes, cleaned and thinly sliced
• 3 lemons
• Salt
• Pepper (or chilli)
• 2 garlic cloves, thinly sliced
• 1 bunch of parsley, finely chopped
• Extra virgin olive oil

1. Squeeze the juice of 1 lemon into a large bowl and fill the bowl with cold water.
2. Place the artichokes in the bowl and set aside for 5 minutes.
3. Rinse the artichokes under cold water and drain. Dry with paper towel.
4. Place the artichokes in a salad bowl and dress with oil, salt, pepper, the juice of the remaining lemons, garlic and parsley.