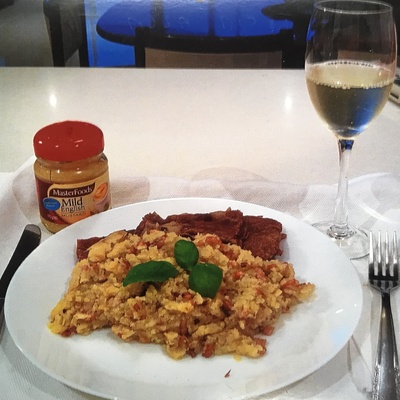 • 1 kg potatoes
• 1 onion
• 100g pancetta or bacon, finely diced
• ½ tsp nutmeg
• Oil
• Salt

1. Boil the potatoes, then peel and roughly crush them.
2. Sauté the onion in a pan (tecia) with a little oil.
3. When the onion starts to turn golden, add the pancetta.
4. Once the pancetta becomes crispy and golden brown, add the potato mash. Lightly fry the mix for about 10 minutes before adding the nutmeg.
5. Season with salt and serve warm.