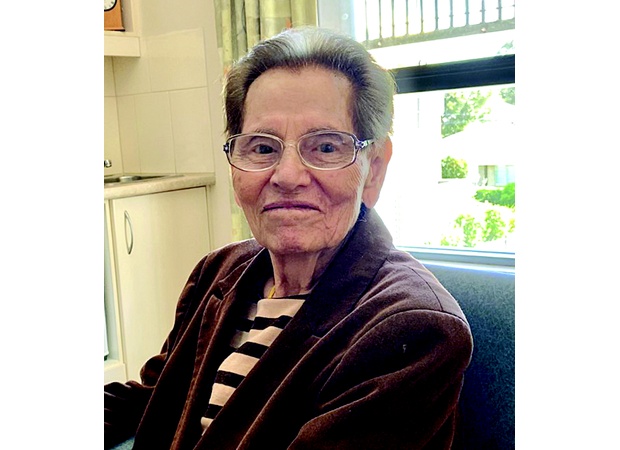 Place of birth
Roccella Ionica, Calabria, Italy
Place of death
Mortdale, New South Wales, Australia
Dates
April 15, 1935 — February 11, 2020
February 14, 2020
09:30 a.m.
Our Lady of Fatima Church, Shaw Street, Kingsgrove
Rookwood Catholic Cemetery, Barnet Avenue, Rookwood
Già residente a Belmore.
Cara ed amata moglie del defunto Vittorio, lascia nel più vivo e profondo dolore i figli Philomena con il marito Giuseppe Morabito, Maria con il marito Ross Fitzgerald, Anna con il marito Michael Betts, i nipoti Laura e Frank, Anthony e Ana, Amelia, James, Lucia, Astrid, parenti ed amici tutti vicini e lontani.
Il funerale avrà luogo venerdì 14 febbraio 2020 alle ore 9.30 nella chiesa di Our Lady of Fatima, Shaw Street, Kingsgrove, e dopo il rito religioso il corteo funebre proseguirà per il cimitero di Rookwood Catholic.
I familiari ringraziano anticipatamente tutti coloro che parteciperanno al loro dolore ed al funerale della cara estinta.
RIPOSI IN PACE