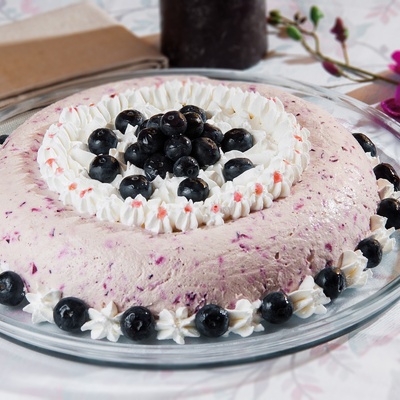 • 300g blueberries
• 150g caster sugar
• 12g gelatin leaves
• 250g cream
• 1 lemon
To decorate:
• 100g whipped cream
• Blueberries

1. Process the blueberries with the caster sugar and 2 tbsp of lemon juice.
2. Soak the gelatin leaves in cold water. When they have softened, melt them over low heat.
3. Whip the cream in a chilled bowl. Fold it gently into the blueberry mixture. Incorporate the melted gelatin. Pour into a silicone bundt cake pan and place in freezer for about 5 hours until set.
4. Turn it out onto a serving dish and decorate with whipped cream and fresh blueberries.