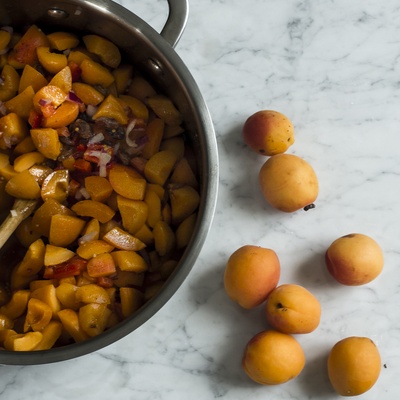 • 1 kg ripe apricots, halved and pitted
• 300g sugar
• 1 onion, chopped
• 150g sultanas
• 1 tbsp ginger, grated
• 1 cup white wine vinegar
• 1 tbsp coriander seeds
• 3 garlic cloves
• Salt

1. Place the apricots, onion, garlic and sultanas in a non-stick pan.
2. Cover the ingredients with the sugar and white wine vinegar. Add the coriander seeds, ginger and a pinch of salt.
3. Place the pan over medium heat and stir the ingredients to combine. Cook, stirring occasionally, until you have a soft but chunky chutney.
4. Remove from the heat and pour into glass jars, then seal.