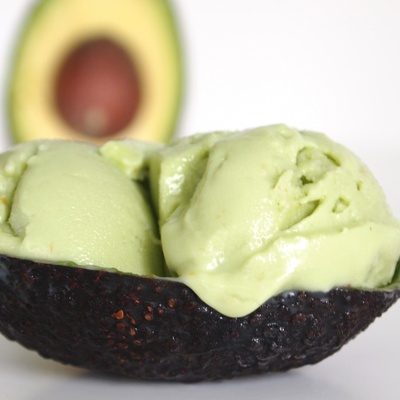 • 1L sparkling water
• 120g caster sugar
• 150g almonds, chopped
• 1 avocado, diced
• 3 cloves
• Pinch of coriander seeds
• Drop of aniseed essence
• Pulp of 10 passionfruit
• Pinch of chilli flakes
• Juice of 1 lemon
• 200g Sparkling wine
1. In a large bowl, combine the water and Sparkling wine. Add the passionfruit pulp and avocado pieces.
2. Add the almonds, sugar, aniseed, lemon juice, chilli flakes, coriander seeds and cloves. Blend with an immersion blender until you have a smooth consistency.
3. Transfer the puree to an ice cream maker and churn until ready.