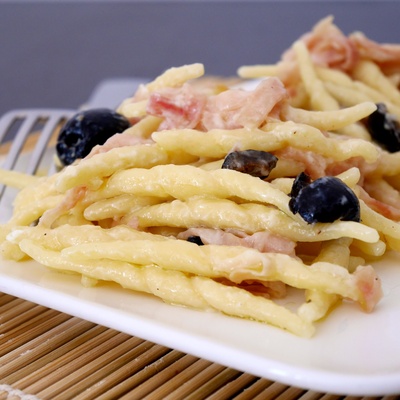 • 400g fusilli pasta
• 100g ham, diced
• 100g black or green olives, pitted and roughly chopped
• 4 tbsp mayonnaise
• Extra virgin olive oil

1. Cook the fusilli al dente in salted boiling water. Drain and turn into a large bowl. Add the ham and olives and dress with oil.
2. Stir in the mayonnaise. For a lighter version, substitute 2 tbsp of mayonnaise with 2 tbsp of low-fat yogurt. This pasta dish can also be served cold.