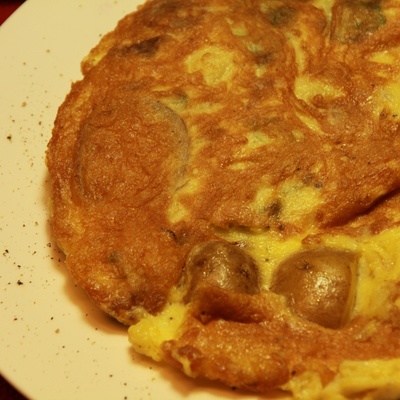 • 8-10 boiled potatoes
• 6 eggs
• 100g Parmigiano Reggiano, grated
• Salt
• Pepper
• Mint leaves, hand-torn
• Extra virgin olive oil

1. Boil the potatoes in water, then drain and peel them. Keep the skins and use the flesh for your favourite potato recipe, such as gnocchi.
2. In a large bowl, beat the eggs and season with salt and pepper. Add the cheese, potato skins and mint leaves.
3. Heat oil in a large pan and add the mixture.
4. Wait until the bottom of the frittata is cooked, then gently turn over and cook the other side for around 5 minutes.
5. That's all it takes to create this simple yet tasty and nutritious dish, which goes well with a crispy salad and fresh tomatoes.