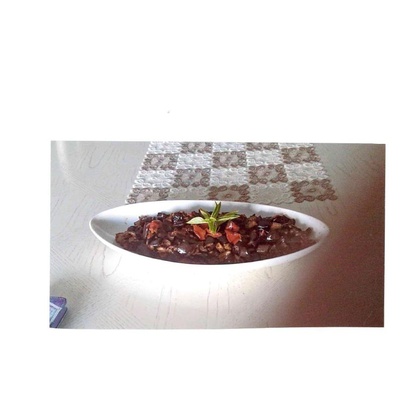 • Eggplants, diced
• Cherry tomatoes
• Garlic, crushed
• Oil
• Basil, chopped
• Salt

1. Soak the eggplant pieces in water and salt for 1 hour. Rinse and dry with paper towel.
2. Heat oil in a pan and cook the garlic, basil and tomatoes for around 10 minutes to make a sauce.
3. Add the eggplant pieces and stir. Cook for around 1 minute.
4. Serve hot.