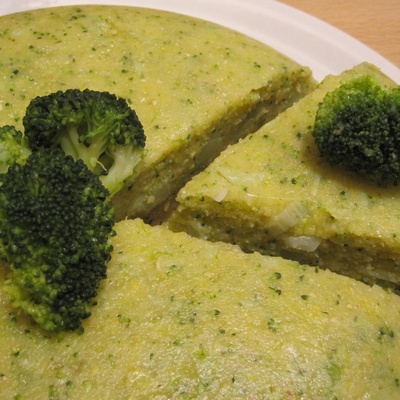 • Broccoli
• Plain flour
• Olive oil

1. Cook the broccoli in a saucepan of boiling water. Remove the broccoli from the water and cut into pieces.
2. Add the flour gradually to the boiling water, stirring until you have a mixture similar to polenta.
3. Add the broccoli and a drizzle of olive oil, then stir well.
4. Serve hot.