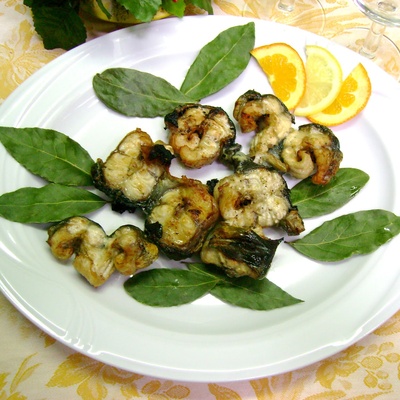 • 1 kg large eels, gutted
• 300 ml vinegar
• 3 garlic cloves, minced
• Oregano
• A few mint leaves
• Flour
• Salt and pepper
• Extra virgin olive oil
1. Rinse the eels, cut into pieces and pat dry before dredging in flour. Deep fry in hot oil until golden.
2. Line the base of a Pyrex-type serving dish with mint, oregano, garlic, pepper and salt, and gently lay the fried eel pieces on top.
3. In the meantime, heat the vinegar and simmer until reduced to 200 ml. Blend a couple of tablespoons of the oil left over after frying, with the vinegar. Pour over the eel and leave to marinate for at least 24 hours.