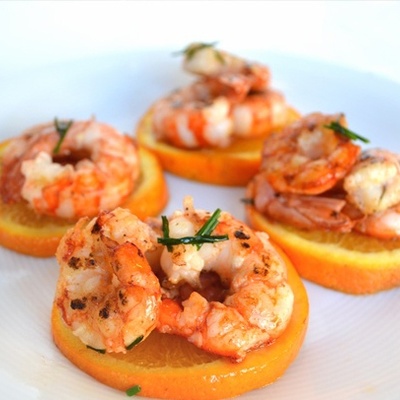 • 400g tiger prawns
• 20g butter
• 1 orange
• Cointreau liqueur
• Chives
• Salt

1. Rinse the prawns, remove heads, peel and devein.
2. Mince the chives. Rinse the orange and cut in half. Cut one of the halves into 4 slices. Squeeze the other half.
3. Melt the butter in a pan and add the orange slices. Remove the orange slices and arrange them on a serving platter.
4. Toss the prawns into the same pan. Douse with Cointreau and allow alcohol to evaporate. 5. Add the orange juice and the chives. Season with salt.
6. Lay the cooked prawns on top of the orange slices and serve warm.