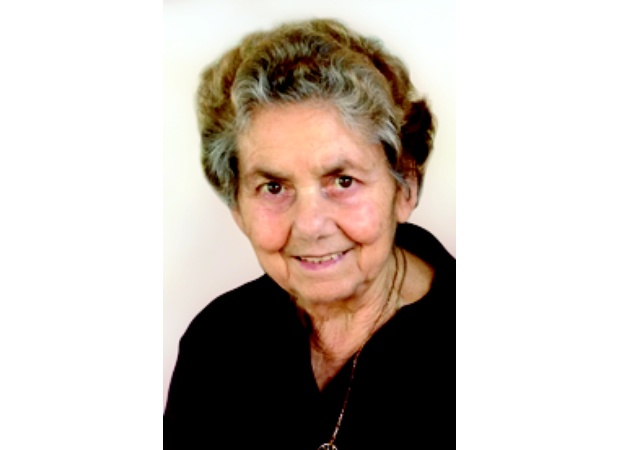 Place of birth
Sinopoli, Calabria, Italy
Place of death
Sydney, New South Wales, Australia
Dates
April 5, 1940 — November 3, 2017
November 5, 2018
07:00 p.m.
Our Lady of Mount Carmel Church, Humphries Road, Mount Pritchard, Mount Pritchard, New South Wales, Australia
IN MEMORIA
Ad un anno dalla sua scomparsa la ricordano con immutato affetto e profondo dolore il marito Giuseppe Cosoleto, i figli Carmine con la moglie Maria, Melina con il marito Roberto Lecca, Mimma con il marito Mick Costa, Pino, Nella con il marito Roberto Mazzà, Angie con il marito Pasquale Lapa, nipoti e pronipoti, i genitori defunti Domenico e Carmela Alvaro, il fratello Giuseppe (defunto) con la moglie Carmela Alvaro, la sorella Orsola con il marito Domenico Clemente (defunto), la sorella Saveria con il marito Stefano Rositano, il fratello Paolo (defunto) con la moglie Lina Alvaro, la sorella Domenica con il marito Antonio Cagliostro, la sorella Concetta con il marito Giovanni Gattellari, la sorella Francesca con il marito Stefano Musico, la cognata Angela con il marito Antonio Madaffari (defunti), la cognata Antonina con il marito Salvatore Costa (defunti), il cognato Carmelo con la moglie Catena Cosoleto in Italia, il cognato Rosario Cosoleto (defunto), nipoti, parenti ed amici tutti vicini e lontani.
Una messa di suffragio verrà celebrata oggi lunedì 5 novembre 2018 alle ore 19.00 nella chiesa di Our Lady of Mount Carmel, Humphries Road, Mount Pritchard.
I familiari ringraziano anticipatamente tutti coloro che parteciperanno alla messa in suffragio della cara estinta.
UNA PRECE