Grace was just one of 57 students from across the entire state who featured on the 2019 VCE Top Scorers list, and just one of two who scored 50.
The talented student said she was in complete shock when she received her results.
"I think I might've actually cried a bit to be honest," she said.
"I wanted to do well but I never imagined that I'd get a perfect score."
What makes Grace's achievement even more impressive is the fact that she only began learning Italian two years ago.
With a last name like Tarulli, it's not hard to guess she has Italian roots: her nonno Michele was born in the Abruzzese town of Cansano, while her nonna Rufina hailed from Pago Veiano, in Campania.
While she didn't grow up speaking Italian with her grandparents, Grace had always shown an interest in her heritage.
She'd also always wanted to spend time abroad as an exchange student.
When the chance arose to embark on this life-changing adventure in 2018, it was only natural that she chose to go to Italy.
"I really wanted to experience my heritage and learn my grandparents' language," she says.
"I was fortunate enough to visit and stay in both of their villages which was amazing for me as I had a close bond with my grandparents while they were alive and it was special to reconnect with where they had come from."
During her time on exchange, Grace lived in Val Camonica, a large valley around two hours north-east of Milan.
The first family she stayed with was in nearby Val di Scalve, a municipality in the province of Bergamo, in Lombardy.
"I was in a tiny town with around 100 people surrounded by mountains," she says.
"I felt quite isolated in the beginning but after I picked up the language and got to know everyone it was really nice to be part of such a tight-knit community."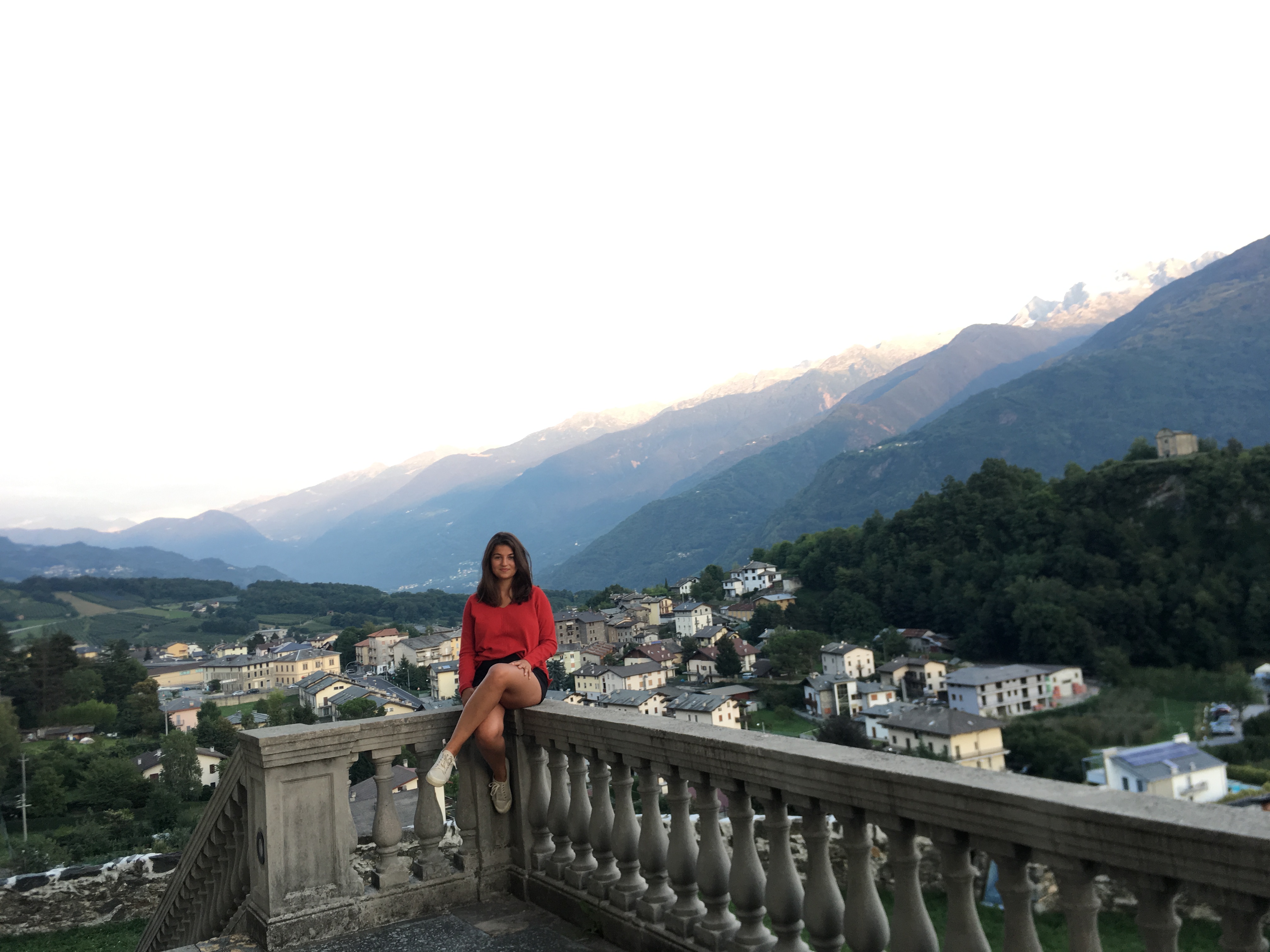 Going to school was also a challenge to begin with, but one she was determined to overcome.
"In the beginning, I sat there for six hours straight not understanding a word," she explains.
"By the end I was able to interact with my classmates and follow the class.
"It was really rewarding to see the progress I'd made."
Upon her return to Australia last year, Grace repeated Year 11 to make up for her time away.
With a desire to continue honing her bilingual skills, she decided to study Year 12 Italian at the Victorian School of Languages (VSL).
While she says the pronunciation came naturally to her, Grace struggled more with the grammar.
But she put in the hard yards all year and it paid off in the end, in the form of a perfect score.
As Grace prepares to head back to school for her final year, she's eager to keep up her Italian, signing up for the University of Melbourne's Extension Program.
"I'd love to keep studying Italian as a breadth subject or a Diploma of Languages alongside my degree in the future," she says.
As she embarks on the final chapter of her secondary schooling, Grace is still not sure what she wants to do after Year 12.
"I'm doing a lot of science and commerce subjects this year, so we'll see where that goes," she says.
While she's still weighing up her options for the future, one thing's definitely on her agenda: a return to Italy, to visit her new friends and family.
"As soon as I finish Year 12, I'll be straight on the plane!"