Local authorities said the tide peaked at 187 centimetres at 10:50 pm local time on Tuesday, the second-highest level ever recorded after 194 centimetres in 1966.
"The city is on its knees," Venice's mayor, Luigi Brugnaro, said in an interview with national broadcaster RAI.
Brugnaro also reported "widespread devastation" in the famed St Mark's Square, which bore the brunt of the flooding, while the historic basilica was flooded for only the sixth time in 1200 years.
"We ask the government to help us. The cost will be high. This is the result of climate change," Brugnaro wrote on Twitter.
President of the Veneto region Luca Zaia said at least 80 per cent of the city had been submerged, causing "unimaginable damage".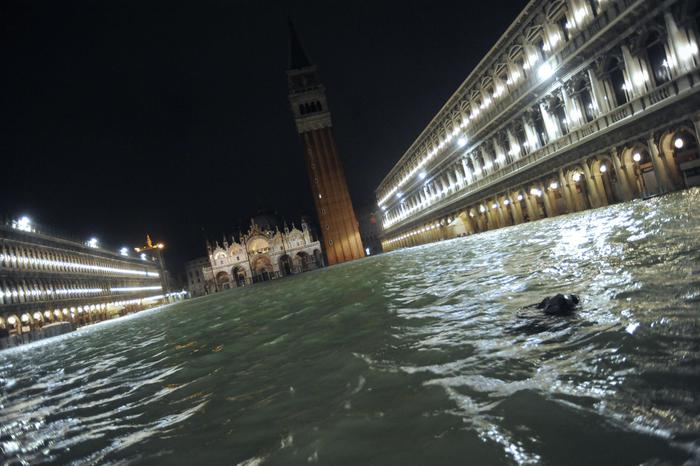 The fire brigade said it had carried out over 250 operations as well as using extra boats as water ambulances.
Around 150 firefighters were deployed to rescue people stranded on jetties and to recover boats broken free from their moorings.
A 78-year-old man was electrocuted and killed as the waters poured into his home on the island of Pellestrina, local media reported.
The body of another man was reportedly found in his home.
Locals expressed their anger at authorities for failing to protect Venice from the high tide, blaming corruption for delays to the incomplete barrier protection system which could have prevented the disaster.
Construction of the flood barriers, a massive infrastructure project called MOSE, has been underway since 2003 to protect the city.
But it has long been plagued by cost overruns and corruption scandals.
The project involves 78 gates that can be raised to protect the lagoon during high tides.