There are 375 films screening, including 44 which were also showcased at Cannes.
Among the cinematic masterpieces on offer this year, are nine that may be of particular interest to the Italian community in Melbourne.
Here they are, in alphabetical order:
Set to make its world premiere on August 3, Below (2019) is a devilishly dark comedy starring celebrated Italo-Australian actor, Anthony LaPaglia.
Featuring many other big Australian names, this film offers a uniquely provocative take on Australia's controversial asylum-seeker detention system.
Meanwhile, Italian director Alessandro Cassigoli's film Butterfly (2018) will make its Australian premiere on August 7.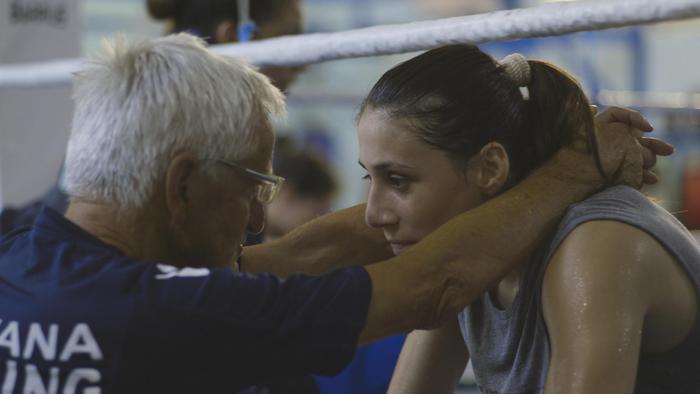 Photo: ANSA
The documentary tells the story of 18-year-old Irma "The Butterfly" Testa, who became Italy's first ever woman boxer to compete in the Olympics in 2016.
In addition to questions about the price of sacrifice, personal identity and committing to a goal, the film also looks at issues of women's participation in male-dominated worlds, mentorship roles, sport as salvation, and crime in Italy.
At a local level, Italo-Australian director Adrian Ortega will show his independent debut feature, Cerulean Blue (2019) on August 11 and 13.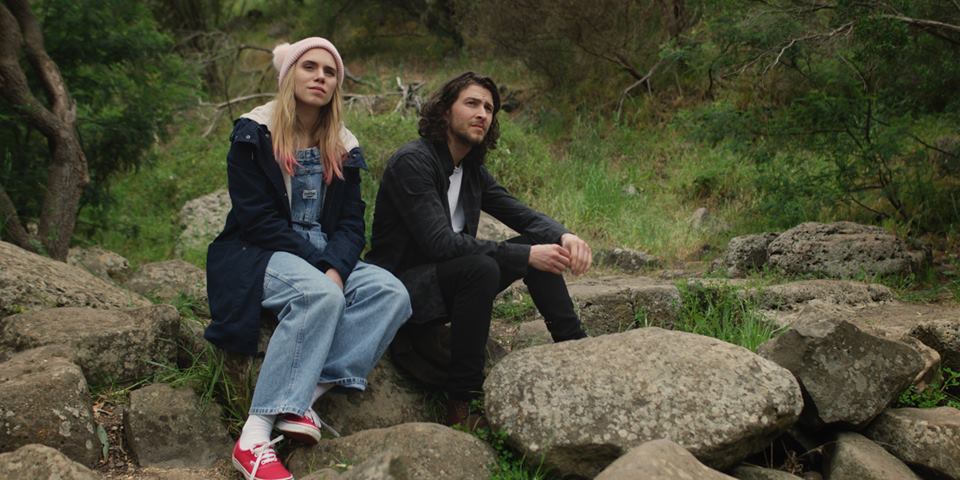 Photo: Facebook
Mismatched travelling companions reveal long-held secrets, broken hearts and unexpected connections during an eye-opening drive to Melbourne in this home-grown drama.
Italian director Michela Occhipinti will bring us her debut feature Flesh Out (2019) on August 3 and 14.
In this drama, a young Mauritanian woman wakes up to the misogyny of her society's beauty standards, as she prepares for her arranged marriage by gaining weight – a symbol of beauty and wealth in her West African nation.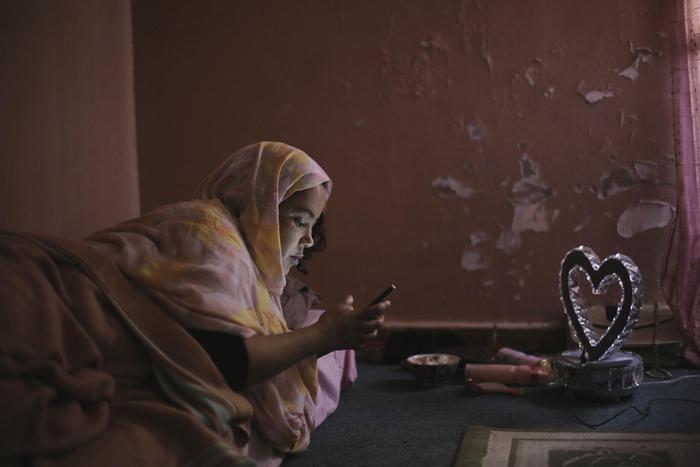 Photo: ANSA
Using non-professional actors, Occhipinti takes an understated approach to the controls exerted on Mauritanian women's bodies – so different to those experienced in the west, but no less physically or psychologically devastating. 
Another Italian film to be showcased is Friedkin Uncut (2018), which brings viewers into the world of the raconteurish William Friedkin, the legendary director responsible for classics such as The Exorcist, The French Connection, Sorcerer and Cruising.
This time, Friedkin is in front of the camera, opening up for the first time about his career and his life.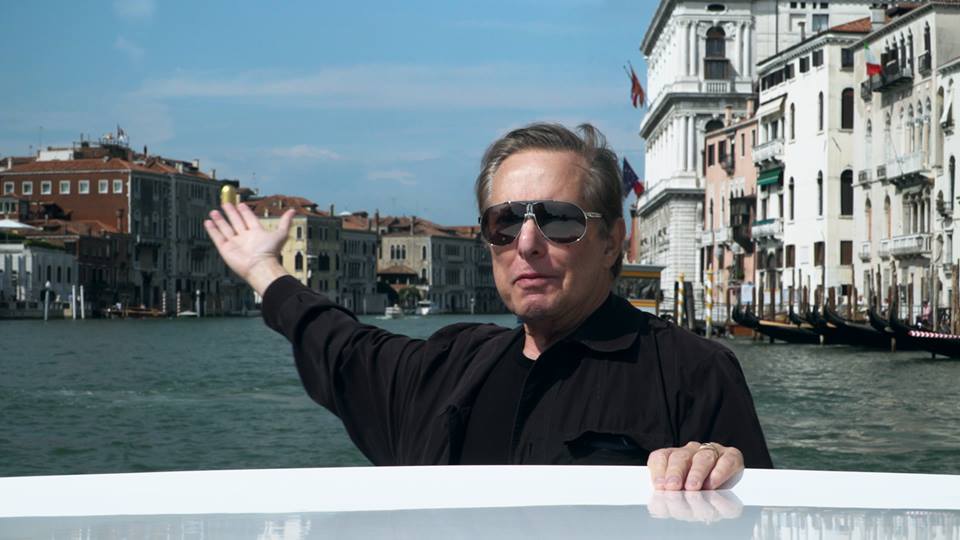 Photo: Facebook
The documentary features famous faces such as Damien Chazelle, Matthew McConoaughey, Quentin Tarantino, Wes Anderson and Francis Ford Coppola.
A stunning new restoration of Lina Wertmüller's Seven Beauties (1975) will make its Australian premiere on August 12.
The multiple-Oscar-nominated classic – which was screened at MIIF 1976 – is a bitingly funny and savage look at fascism that retains its bracing power to unnerve.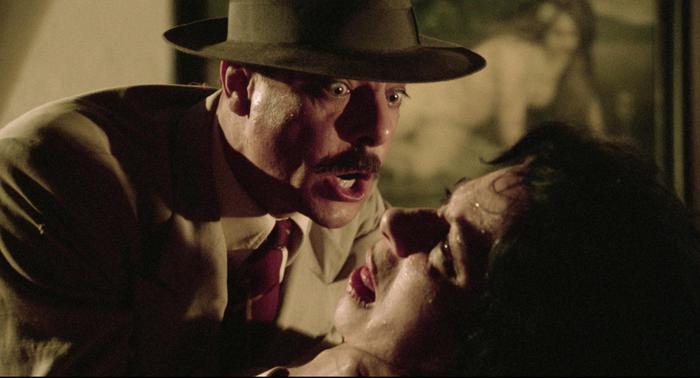 Photo: ANSA
Opening in World War II-era Italy, Wermüller's film follows self‐absorbed Neapolitan dandy and low-level mafioso Pasqualino Frafuso (played by the director's frequent muse, Giancarlo Giannini) as he blithely uses his ladies-man charm to get away with murder, before deserting from the army and getting picked up by the Germans – where he attempts, in grimly hilarious fashion, to seduce the commandant of a concentration camp.
Straight from Cannes, Abel Ferrara's Tommaso (2019) will show on August 2 and 7, digging deep into the American director's personal life to deliver a sweet, honest character study of a man struggling with guilt and anxiety.
The film stars Ferrara's real-life partner, Cristina Chiriac, and their daughter, Anna Ferrara.
Showing on August 10 and 14, Andrey Paounov's Walking on Water (2018) offers a behind-the-scenes peek at the creation of maverick artist Christo's monumental Floating Piers installation in Italy.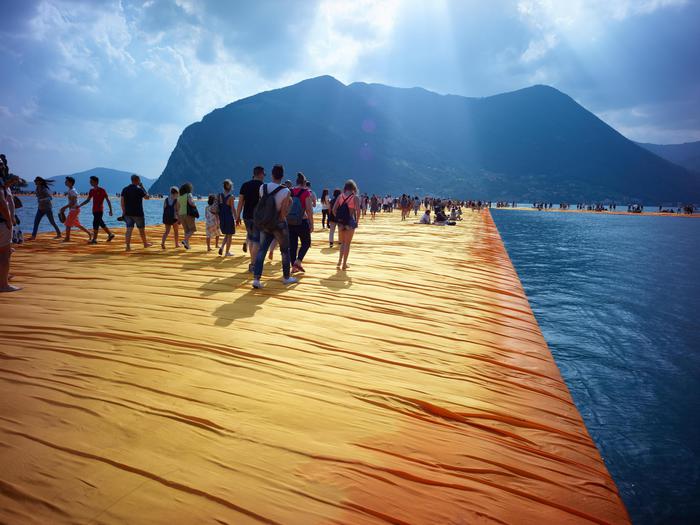 Photo: ANSA
Following the loss of his wife and muse Jeanne-Claude in 2009, Christo embarked on a project they began planning together 45 years ago: to create a glorious golden floating pathway between the Sulzano shore and San Paolo island in Italy.
And finally... the first Italian film to be announced on the 2019 program, back in May, was Roberto Minervini's What You Gonna Do When the World's on Fire? (2018).
The breakout hit of the Venice Film Festival – where it took home four awards – What You Gonna Do When the World's on Fire? is an exquisite portrait of life in New Orleans and the people making their way on the black side of America's race divide.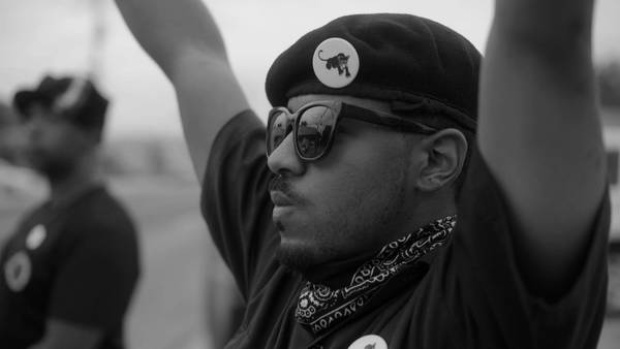 Photo: ANSA
Unfolding over the course of one sweltering summer, Minervini's film offers us four glimpses into the city's psyche: larger-than-life Judy, a recovering addict and bar owner who's holding her community together; young brothers Ronaldo and Titus, coming to grips with a world that views them as dangerous; Kevin, a proud Mardi Gras chief defending a fading tradition; and the New Black Panthers, taking a stand against police brutality and black injustice.
The film will screen on August 7 and 18.
From comedy to drama, thriller to doco, there's something for everyone at this year's festival... and with that exquisite Italian touch we all love!
MIFF runs from August 1 to 18, 2019. For more information and tickets, visit the festival's website.