Raised on a farm in Werribee South, the 23-year-old has wasted no time making a name for himself on the international motorsport scene.
From humble beginnings on a dirt bike as a kid, De Pasquale is now making his mark in the Virgin Australia Supercars Championship, driving the No. 99 Holden ZB Commodore for Erebus Motorsport.
The talented driver first took to four wheels at just 13 years old, when he was introduced to karting.

He soon became a serious contender in the sport, taking out series, state titles around Australia and, in 2011, the Australian Sprint Kart Championship.
When he was 16 years old and finishing up with karting, De Pasquale began catching the attention of important names within the world of motorsport.
It was around this time that he started to consider a career in racing.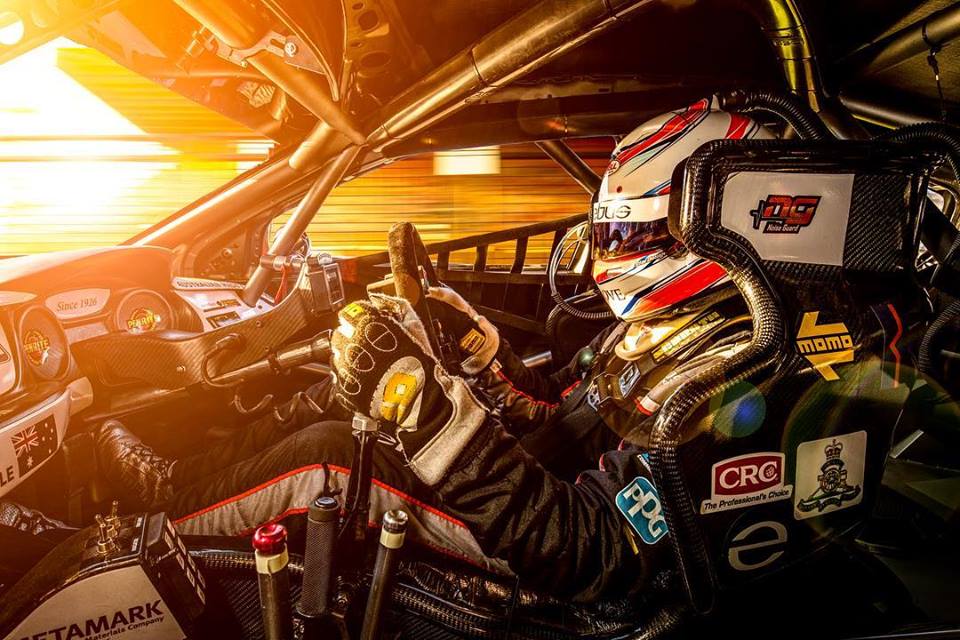 De Pasquale drives the No. 99 Holden ZB Commodore for Erebus Motorsport
In 2012, De Pasquale competed in the Victorian Formula Ford Championship, placing 2nd, and raced in the Australian Formula Ford Championship, where he took out the last round win at Winton Raceway.

He then raced in the 2013 Australian Formula Ford Championship, often finding himself on the podium and winning the championship with lap records at Phillip Island, Homebush and Bathurst.

Naturally, attention began flowing in from overseas, particularly Europe and the USA.
In 2014, De Pasquale signed with Lechner Racing in Europe, driving in the Formula Renault 1.6 Championship.
The championship is considered a staging ground for young drivers and a stepping stone to Formula 1.

Competing in different countries against experienced drivers, De Pasquale went on to take out the championship after winning 11 of the 15 races.
During his time in Europe, De Pasquale lived in a village in Austria, and later in the Spanish city of Barcelona.
He also got an Italian passport during his stint overseas, making him an official Italian citizen.
"It was awesome," he said of the experience.
"I had just finished school; I was only 18 and moving to a foreign country where I couldn't speak the language, by myself, having to make new friends and understand the culture."
De Pasquale's first race was in the Netherlands, and one which cemented his passion for all that he was pursuing.
"I had just moved from Australia so I had a lot going on," he recalled.
"But then I managed to win that first whole weekend, which was a big reward for the risk I took in moving to Europe … I will remember that moment forever."
Once back in Australia, De Pasquale was signed by racing legend Paul Morris to compete in the 2016 Dunlop Series, in which he finished 3rd at Bathurst.
In 2017, De Pasquale went on to take home two round wins at Phillip Island and Sydney Motorsport Park and finish 4th in the championship.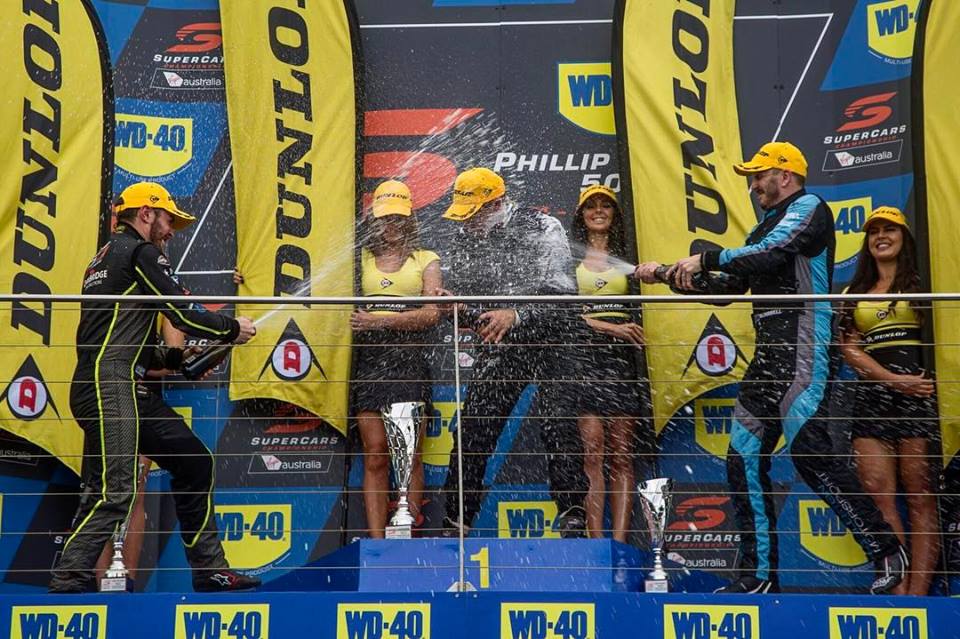 De Pasquale celebrating a victory at Phillip Island in the 2016 Dunlop Series
After successfully completing a Rookie Day with Erebus Motorsport, De Pasquale was signed to drive alongside David Reynolds in the 2018 Virgin Australia Supercars Championship.

He currently sits in 13th position in the championship, taking on racing legends he looked up to as a kid.
"When I was younger, my main role model was [Jamie] Whincup, which is kind of weird because I'm racing against him now," De Pasquale said.
Despite having already achieved so much at such a young age, De Pasquale is as humble as they come and hasn't forgotten where it all began.
The grandson of Sicilian migrants, De Pasquale was raised on strong Italian traditions and values.
Upon their arrival in Australia, De Pasquale's grandparents began running a vegetable farm and founded a family business which has been passed down through the generations to this day.
When he's not behind the wheel, De Pasquale can often be found helping his father out on the farm.
It's evident from how De Pasquale speaks about his family that they're a tight-knit bunch.
"My family has been really supportive of my racing," he said.
"Having that support from my parents actually got me to where I am today."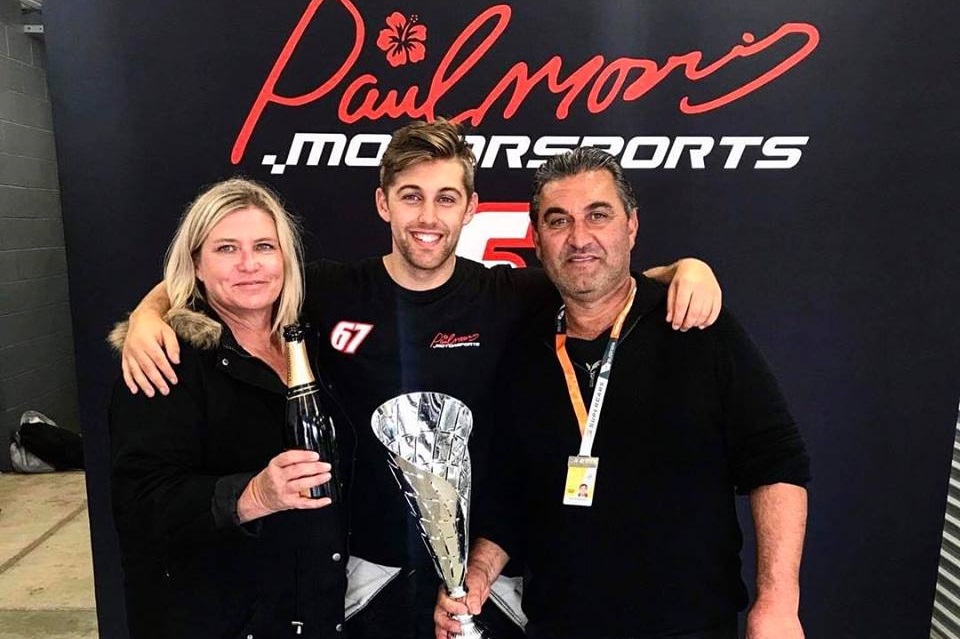 De Pasquale with his parents
De Pasquale added that, in a sport where exceptional talent only gets you so far, funding is a major challenge.
While his parents have moved mountains to help their son realise his potential, motor racing in one of the most expensive sports out there.
"Without funding it's quite difficult, because it's not like most sports where you need some boots or a racket," he explained.
"You need to get a car and pay for travel expenses and everything else.
"Whether it's you, the team, or a sponsor, someone has to fork out the money or else it won't happen."
This meant that De Pasquale had to learn to market himself at a very young age, encouraging sponsors to get on board and emotionally involved in his pursuit.
"Being able to do that is quite difficult," he said.
"There's a bit of an art to it … I don't think anyone has mastered it yet."
It seems like all the hard work of De Pasquale, his family and his team is definitely paying off, as the rising star continues to go from strength to strength with each race.
"It's a rewarding thing on a personal level and for everyone else who has helped me get there," he concluded.
Catch Anton De Pasquale in the next race of the Virgin Australia Supercars Championship, at Hidden Valley Raceway, Darwin, from June 14 to 16.
Follow De Pasquale's journey on his website or official Facebook page.