So, why not take a leaf or two from their page this Valentine's Day?
These Italian-inspired gifts are sure to leave your other half's heart aflutter.
Homemade Baci chocolates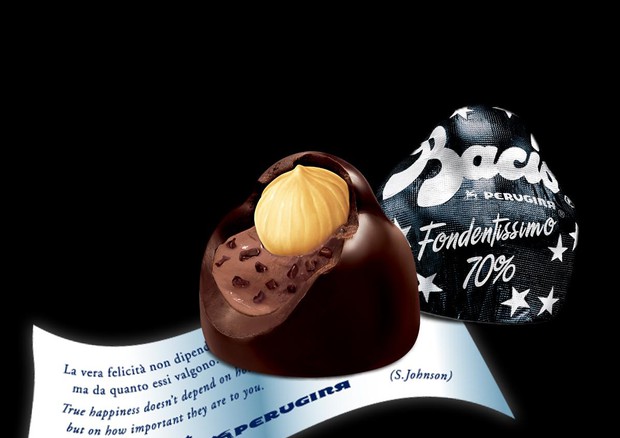 Baci chocolates are popular in Italy all year round.
In honour of Valentine's Day, renowned Umbrian chocolate maker Perugina makes a special edition of these bite-sized sweets.
Traditionally hazelnut-flavoured, the iconic "kisses" feature a red cherry and liquid centre on February 14.
The special red foil wrapper can be opened to reveal a "love note" with a poetic phrase.
Try Silvia Colloca's Baci recipe, published by Delicious, for a thoughtful and tasty treat that will impress that special someone.
You can even write your own love notes to go with your Baci, just like the originals only with a personal touch.
If you really want to go channel your inner-Italian, you can even write each note in la bella lingua.
Here are some ideas to help you get started:
"Buon San Valentino, amore mio." Happy Valentine's Day, my love.
"Con te ogni giorno è San Valentino…Grazie, amore." Every day with you is St Valentine's Day…Thank you, my love.
"San Valentino è solo un nuovo pretesto per dirti quanto ti amo!" Valentine's Day is just another excuse to tell you how much I love you!
"Amo te oggi e sempre. Buon San Valentino." I love you today and forever. Happy Valentine's Day.
"Il giorno migliore per festeggiare il mio immenso amore per te! Buon San Valentino." The best day to celebrate my immense love for you! Happy Valentine's Day.
"Grazie, amore, perché rendi speciali i giorni della mia vita. Buon San Valentino." Thank you, my love, for making the days of my life special. Happy Valentine's Day.
A handwritten letter from the heart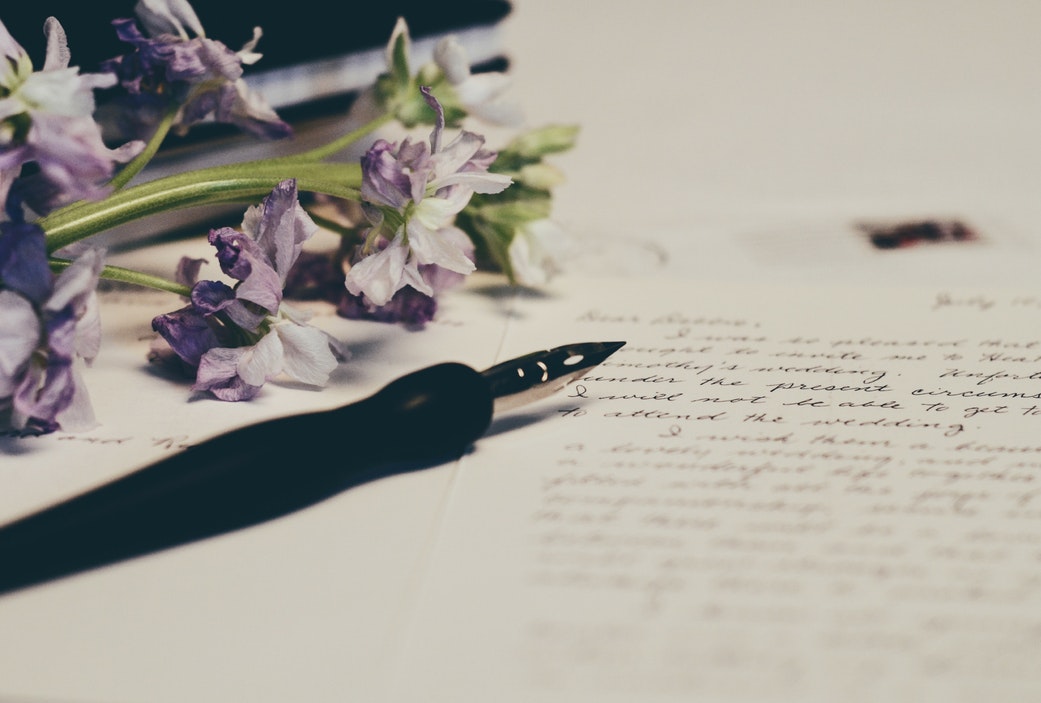 It's tradition in Italy for loved-up couples write letters or cards to each other on Valentine's Day.
In fact, February 14 is the second largest day for card-sending in Italy, after Christmas.
Why not follow suit and use the ancient art of writing to let your loved one know just how much they mean to you.
You can pen your feelings and affection in a letter or card, or print them out and frame them so that your partner can show them off to the world.
While it won't cost you an arm and a leg, this gift requires time and effort... two things that make it all the more valuable.
Here are some tips on writing a love letter:
Use attractive paper or a nice card and take your time to ensure you write in a neat manner and make no spelling mistakes. If you find it easier, type the letter first, before penning the final version.
Make a list of things you'd like to say to your loved one. Think about how you feel about them and how you envision your relationship in the future. This will make it easier to put your ideas into a letter which flows nicely and reads well.
Write from your heart rather than using fancy words and phrases. Your loved one will appreciate an authentic and thoughtful letter.
Accompany your letter with a bunch of red roses, some chocolates or a bottle of wine... just to add a little extra touch!
An Italian dinner for two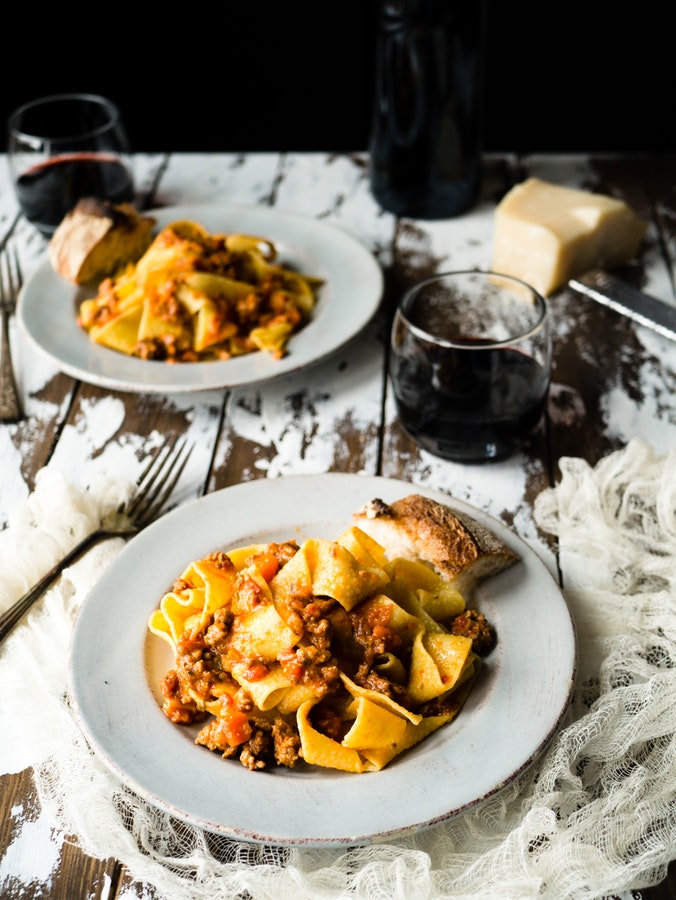 There's nothing more romantic than cooking with love for somebody else.
Prepare a candlelit Italian feast for your partner, complete with a bottle of top quality wine from the Belpaese.
Why not start with a light and delicate tuna carpaccio, followed by beef braised in Barolo wine with duchess potatoes and greens, finished off with pomegrante panna cotta?
If this menu doesn't tickle your fancy, check out our complete collection of recipes and create your very own, tailored to your partner's taste.
A romantic movie marathon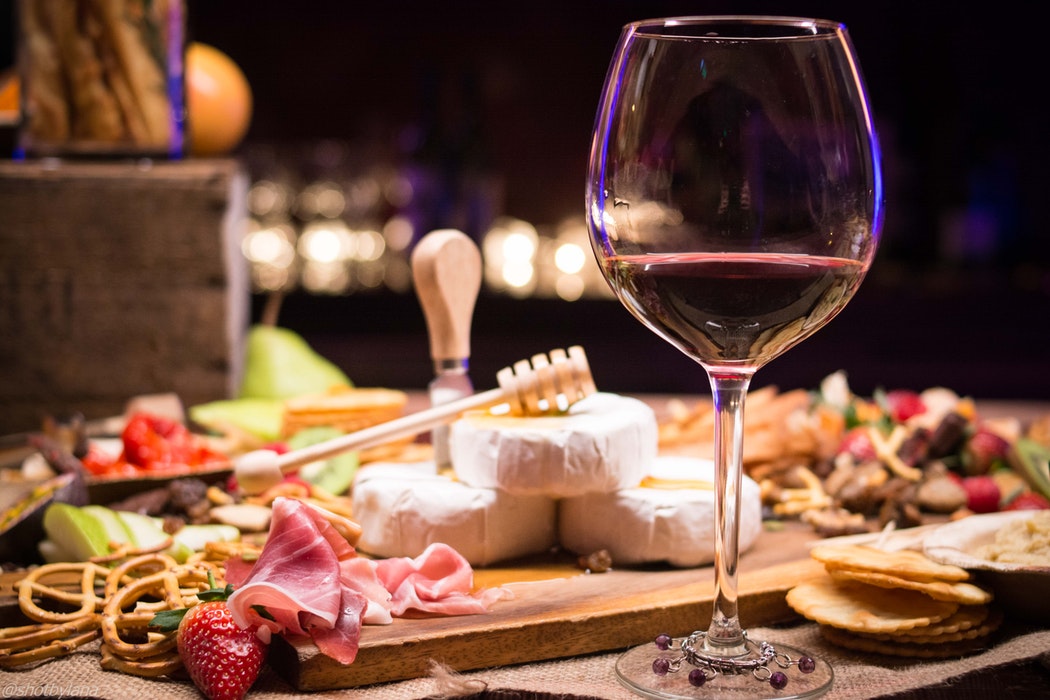 A night in watching movies and cuddling is sometimes far more intimate and romantic than heading out on the town together.
Surprise your loved one with a cheese platter and a bottle of wine and create a cosy atmosphere for an Italian movie marathon.
Some of the most popular romantic films set in the Belpaese over the years include Roman Holiday (1953), A Room with a View (1985), Only You (1994), Under the Tuscan Sun (2003) and Letters to Juliet (2010).
An Italian cooking masterclass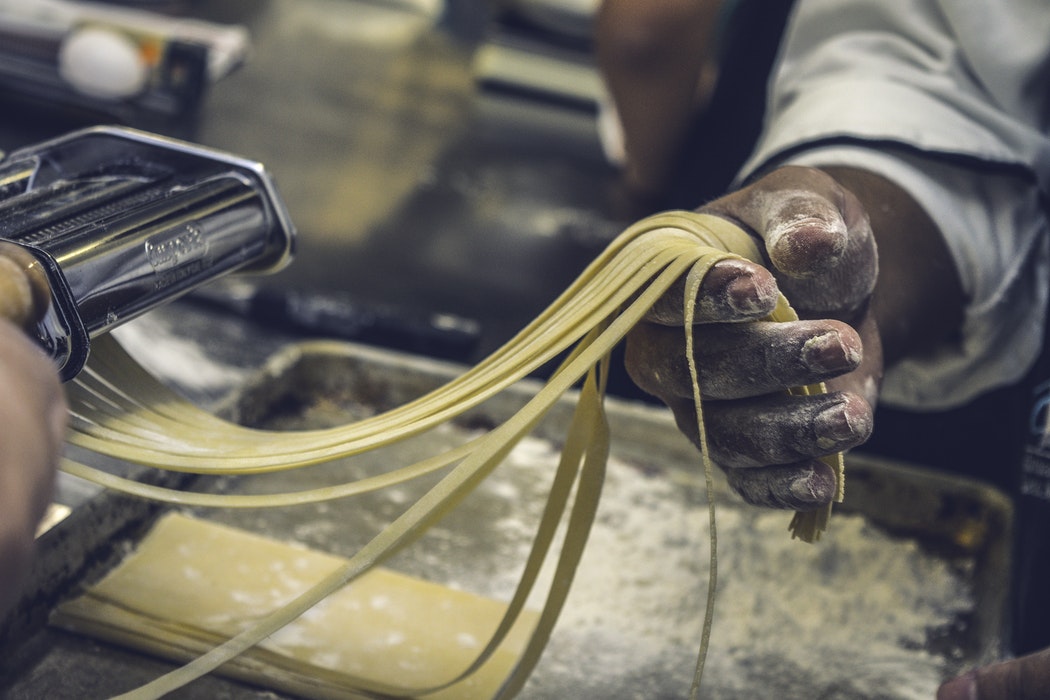 If your other half is more of an active person, you could treat them to a masterclass with an Italian vibe... book the two of you in to learn how to make pasta, pizza or Italian pastries at one of the many cooking schools across the country which offer these classes.
It will be a great bonding experience for you as a couple, and you can go home and wow friends and family with your new skills.