While some are grand, others are simpler yet just as satisfying.
We've decided to give you a list of traditional Italian recipes, so that you can try one out for each month of 2019.
By the end of the year, you'll have 12 new recipes straight out of the Belpaese to impress family and friends with.
Let's get cooking!
---
January
Sicilian granita is the perfect refreshment on long summer days, and is so simple to make. With the perfect balance of sweet and sour, this traditional treat is a must-have during the warmer months. Why not kick off the year by learning to make this southern Italian treat?!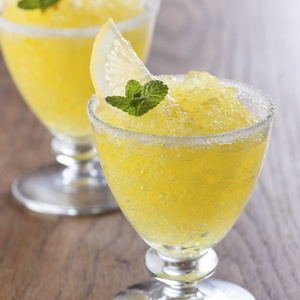 February
A culinary specialty of L'Aquila, in the central Italian region of Abruzzo, saffron is used in many Italian dishes. This simple yet delicious risotto is the perfect way to show off the fragrant notes and vibrant orange hue of saffron. This colourful dish is perfect for dinner on a warm evening.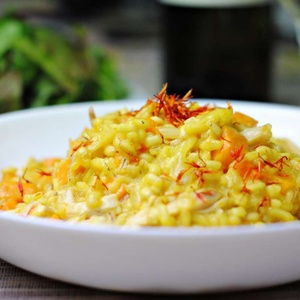 March
This fresh and tasty salad is a Tuscan classic. Featuring ripe tomatoes, onion, basil and soaked bread, this dish is perfect for an al fresco lunch on a sun-kissed day. It's also a good way to use up old bread and avoid the oven on hot days.
April
This is among the most iconic of ancient Greek dishes, which has evolved into an Easter specialty over the centuries. It's particularly popular in Calabria, where Greeks landed in masses on the southern Italian region's coast from the 8thcentury BC. This sweet may also be referred to as 'nguta, cuzzupa or sguta. This dessert will add a slice of Calabrian culture to your Easter festivities.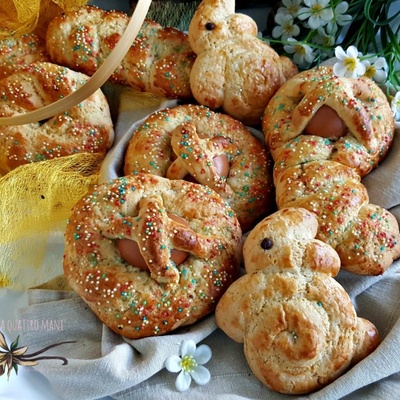 May
A traditional Roman pasta dish using three simple ingredients: pasta, cheese and pepper. However, you'd be a fool to think this recipe is easy to perfect. In fact, sometimes it's the simplest recipes which are the hardest to recreate. The key is using the starchy pasta water in the sauce to make it stick. Start practising now and you'll have perfected this dish by December!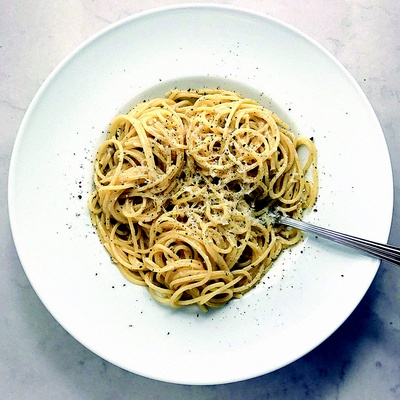 June
Broccoli rabe or rapini are bitter leafy greens brought to Australia by Italian immigrants, and are used in many traditional Italian recipes, particularly in rural areas. This typical Apulian dish brings out the best of this plant's unique flavour. It's also a great example of comfort food, perfect for getting you through the start of winter.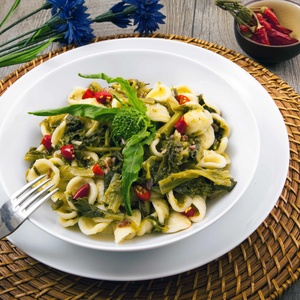 July
This is the king of Italian Riviera soups. It's a concentration of fresh veggies slow cooked and seasoned with basil pesto. Full of vitamins and nutrients, this hearty dish will warm you up on cold winter days and keep you feeling energised and healthy.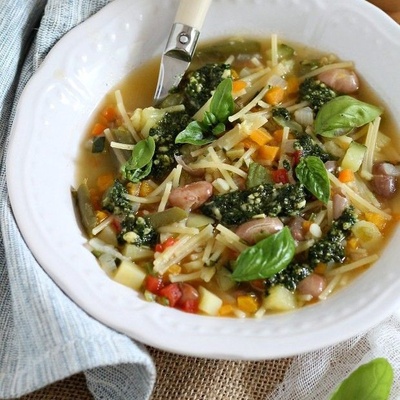 August
Rum Babà is one of the most popular Neapolitan desserts, and it's not hard to see why. This sweet and boozy delight makes for a flavoursome treat that packs a punch... and the hard liquor will keep you toasty on bitter winter nights!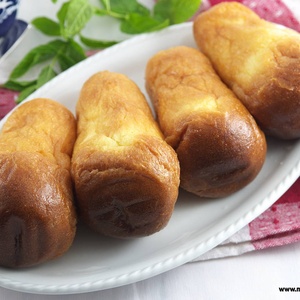 September
Literally meaning "The Virtues", this soup is a traditional Abruzzese spring dish featuring pork, legumes and seasonal vegetables. Using cheaper cuts of meat, dried legumes and pasta, this age-old dish was traditionally cooked at the end of winter to provide a much-needed burst of nutrition after the long, cold months. This hearty meal can be served as a main, or divided into smaller portions and served as a starter.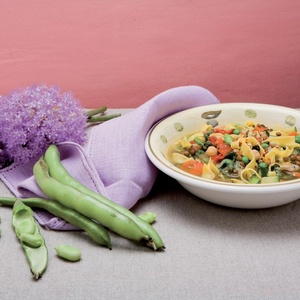 October
This is one of the most famous Roman dishes, and is cooked in houses and restaurants across the Italian capital, most commonly during spring. This side dish goes well with meat, and is traditionally served alongside lamb.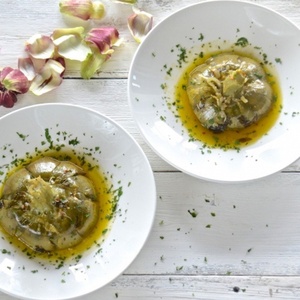 November
These meaty bites from Le Marche are made from olives stuffed with beef, pork and chicken, alongside cheese and vegetables. Crumbed and deep fried, they're the ultimate treat and make for a great starter or finger food when you have guests over.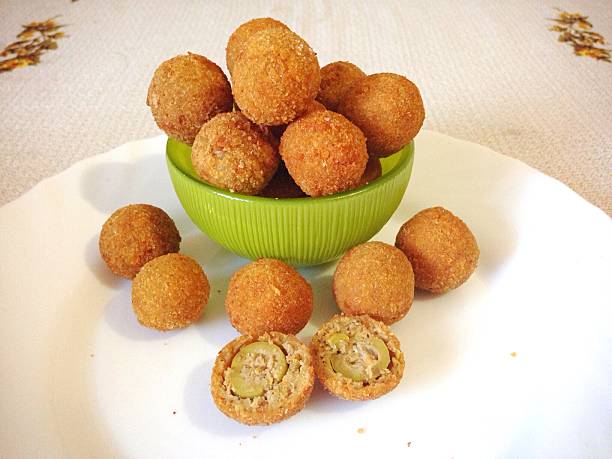 December
A typical Neapolitan Christmas dessert, this specialty is made of deep fried balls of dough drizzled in honey. This sweet and crunchy treat will be sure to impress your family during the festive season.