Running from November 18 to 29, the festival will screen four of the very best LGBTQ films of all time, giving viewers a rare opportunity to celebrate the pursuit of bravery through modern cult classics Call Me By Your Name, Moonlight and The Birdcage on the big screen.
The event will kick off with the Perth premiere of the highly acclaimed Australian comedy Ellie & Abbie (& Ellie's Dead Aunt), written and directed by Sydneysider Monica Zanetti.
Raised in a half-Italian family with roots in Trieste, Zanetti inherited a passion and respect for good food, art and culture from her father's side.
"My dad's an artist and his mum was one, too," she said.
"My grandfather, Jules Zanetti, was a journalist for The Australian."
With a talent for writing running through her veins, 35-year-old Zanetti has been lauded with myriad awards for her work to date.
Among her achievements, she has written for the Channel 10/Netflix series Sisters, and was a writer/director on the ABC Comedy series Tonightly with Tom Ballard.
Zanetti's second feature film, Ellie & Abbie (& Ellie's Dead Aunt), was the first Australian film ever to open the Sydney Mardi Gras Film Festival.
The coming of age romantic comedy follows the journey of 17-year-old Ellie (Sophie Hawkshaw), as she awkwardly comes out to her mum (played by Marta Dusseldorp of Wentworth and Janet King), and struggles to muster the courage to ask her classmate, Abbie (Zoe Terakes), to the school formal.
At this pivotal moment in her life, Ellie is shocked to meet her aunt, Tara (Julia Billington), an LGBTQ activist who died in the '80s and shows up as a "Fairy Godmother" to dish out dating advice, whether Ellie wants it or not.
Despite its fantasy premise, the film is deeply relatable – right down to details such as accidentally "liking" one of your crush's old Instagram posts – and offers a refreshing perspective on coming-out stories. 
"I wrote it from a place of wanting to see positive and fun LGBTQ stories around young people," Zanetti said.
"In Australia, stories about LGBTQ people are usually not told by us, but rather by somebody else observing the story, and they usually show the bad side, like coming out and being rejected by your family or being bullied at school.
"While those things definitely happen, there are other sides to gay life that are really wonderful and joyful, and we need stories that show that.
"I wanted to reclaim the narrative from others who had told it before and maybe didn't have the right point of view."
As a member of the LGBTQ community, Zanetti aims to shine a light on the progress that has been made over the years and the differences between her experience and that of people like her uncle, Alan, who came out as a gay man during the HIV/AIDS epidemic in the '80s.
"Overall, I've had a very lucky gay life and that's because of the people who came before me and who had to fight for it," she said.
"The film is an acknowledgement that I can have this privileged life now because of people like them."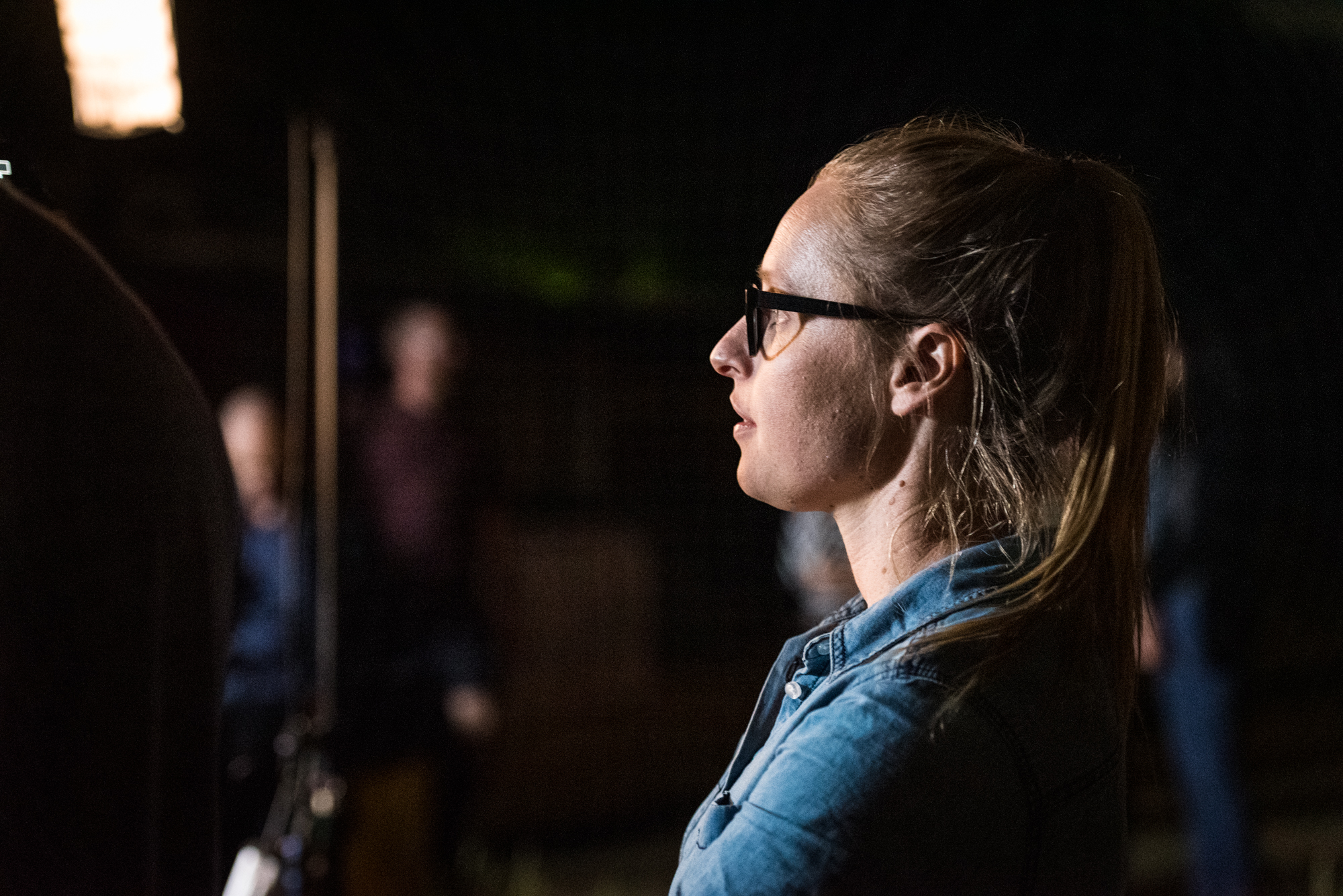 Writer and director, Monica Zanetti
Zanetti's own coming-out story unfolded when she was in her 20s and since then, there's only been one moment in her life when she's felt "othered and ostracised" by society on the basis of her sexuality: the Australian plebiscite on same-sex marriage in 2017.
"It was really awful to feel that pain and anxiety, but I also realised how lucky I was that that was the first time," she said.
For people like Alan and his partner Garry, who died from HIV/AIDS, this sense of alienation was felt far too often and too deeply.
"I can't imagine what it must've been like to live in a time when you're closeted for so long and then to come out and not be accepted by society," Zanetti said.
"Then to finally find your community and have them all die [from the epidemic]."
Zanetti hopes her film will pave the path for greater representation of young gay women in the world of cinema and help push gay films out of the corner and into the spotlight.
"When you're trying to get funding to finance a film there's a part of the industry that doesn't believe that any audience can relate to a story like this; they think that only gay people will watch a gay film," she said.
"I knew that wasn't true and that audiences deserved more credit.
"I really wanted people who may have thought that they couldn't relate to a movie like this to be able to watch it and realise how much they have in common with the story.
"I wanted to try and change some of those perceptions and encourage them to discover this whole world of excellent cinema that's out there and that they've never seen before."
While travel restrictions due to COVID-19 will prevent Zanetti from being at the screening of her film on November 18, the director will host a live-streamed Q&A via Zoom on the evening.
"I hope people leave the cinema feeling joyful because it's a story with a happy ending," the director said.
Zanetti also strives to bring people from all walks of life together to enjoy the simple pleasure of watching a film.
"Generally as a young person, you'd watch queer cinema by yourself in your room and then you'd watch heterosexual films with your friends," she concluded.
"But I want this to be a film that's shared and enjoyed by everyone."
For more information about the PrideFEST 2020 Film Festival or to purchase tickets, visit the festival's website.