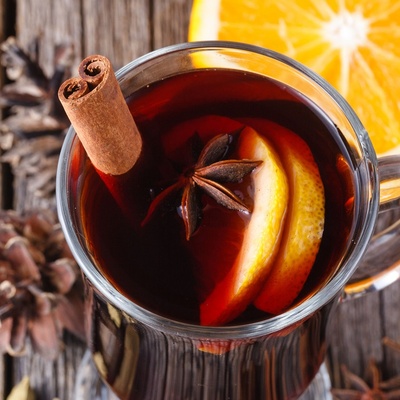 • 2 bottles red wine
• 220g sugar
• 1 lemon
• 1 orange
• 1-2 star anise
• 8 cloves
• 2 sticks cinnamon
• Pinch of nutmeg
1. Peel the skin from the orange and lemon.
2. Combine the fruit skin, spices, sugar, and just enough wine to cover the sugar in a saucepan.
3. Heat the wine to boiling and stir constantly until it becomes a syrup.
4. Add the rest of the wine and keep warm (not boiling, so as not to evaporate the alcohol), ladling out portions to guests.